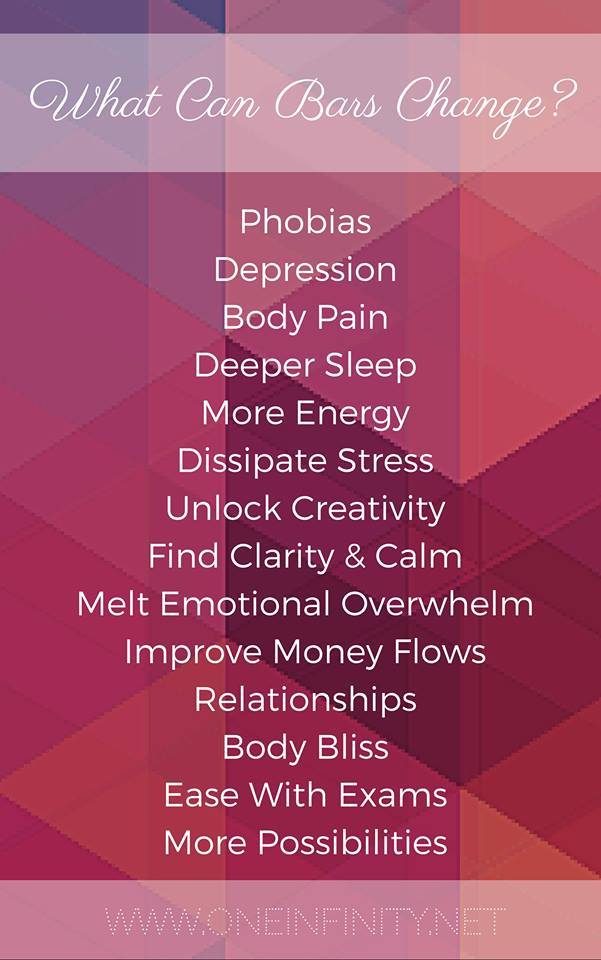 Class is forming in Newburgh, IN, near Evansville.
DATE: May 4, 2018
Location: Genesis Health and Wellness Center
4165 CR 261, Newburgh, IN
Host: Debby Gentry
This class gives you practitioner status and you can begin working with others right away or keep this at home with family and friends who need care or support! Teens 16-18 half price, under 16 free with a paid adult.

Here is a link for registration and more info!
Click on the link to register!!
Click Here to Register at the Access Site
http://www.accessconsciousness.com/sheilabirdsall
If the link fails you please type or cut/paste this link directly to your browser. The class registration appears at the bottom of the page.
Or Contact Debbie Gentry directly and she'll be happy to register you. Ph 812.431.4320 or dlrg0820@yahoo.com
To confirm your seat in class, these Paypal links are provided for your convenience. Payment constitutes registration but you still need to fill out the form using the link above so we may more completely keep you informed of class notices, updates and fun on the run! Cash and checks are also accepted. Ask: How committed am I to getting all the change I require to add ease joy and abundance to my life right away?
Refunds for class are issued based on the date of cancellation. Less than 24 hours notice incurs $35 processing fee.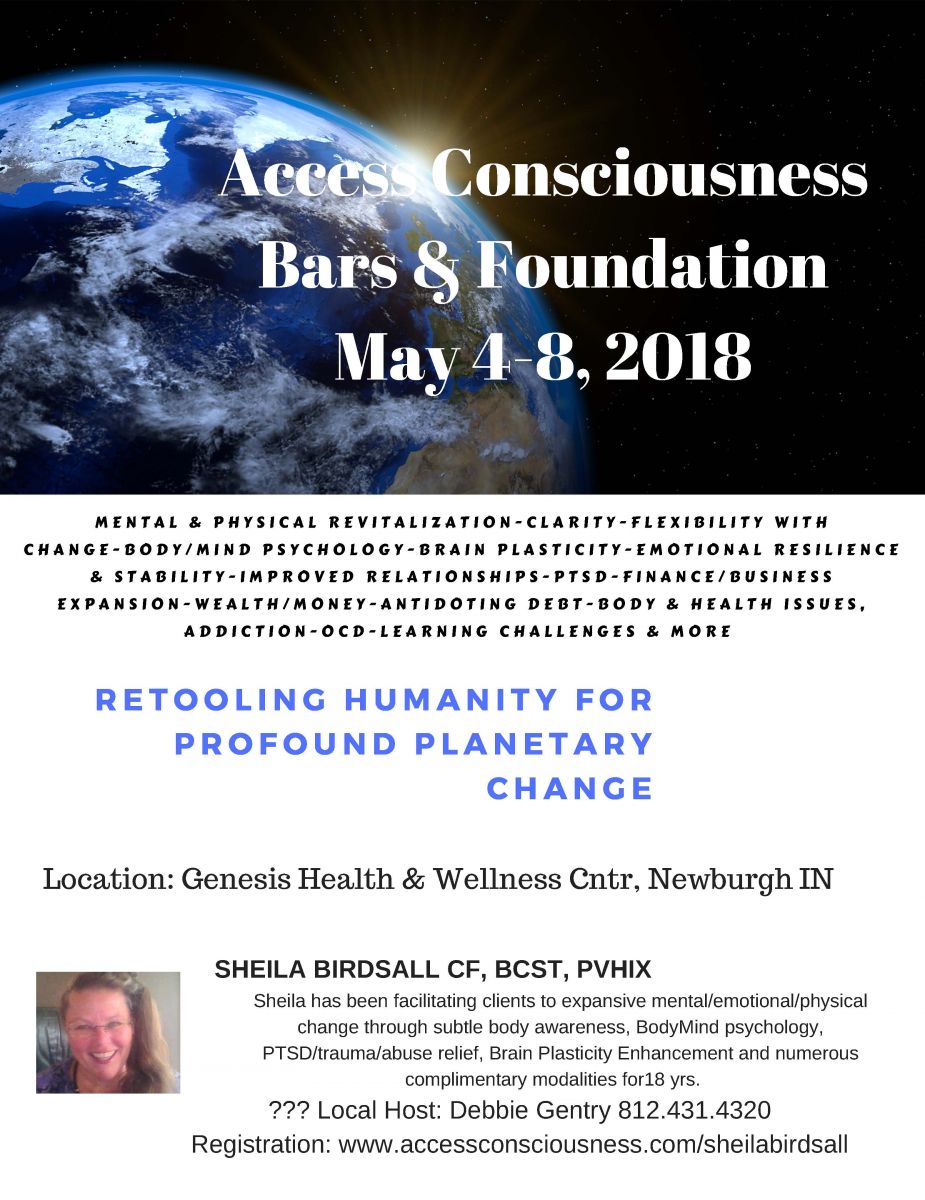 POST TRADE NOTES Jan 2018:
A relaxing day with videos provided from Access that thoroughly reversed our limited points of view and sent us into 2018 with less judgement of us and a much greater sense of possibilities we dream of but never allowed ourselves to receive! More classes soon!